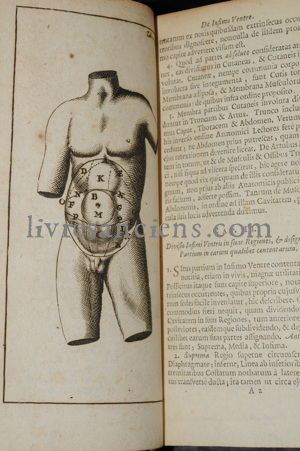 GLISSON, Francis. Tractatus de ventriculo et intestinis. Cui praemittitur alius, de partibus continentibus in genere, & in specie, de iis abdominis.
Amsterdam, Jacobum Juniorem, 1677.
12mo (135x75 mm), (30)-591 pages and 4 plates including the portraict in frontispiece. binding : Contemporary full calf, spine with six compartments. Caps and corners chipped.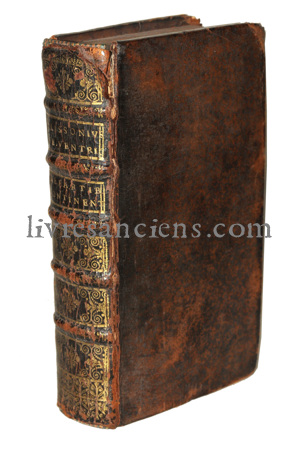 Edition published same year as the first published in London.
references: Garrison-Morton [579: "Glisson introduced the idea of irritability as a specific property of all human tissue, a hypothesis which had no effect upon contemporary physiology, but which was later demonstrated experimentally by Haller "].
Price : 300 €