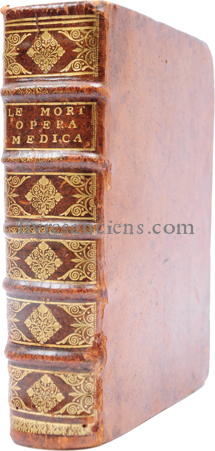 LE MORT, Jacob. Chymiae verae nobilitas & utilitas, in physica corpusculari, theoria medica, ejusque materia et signis, ad majorem perfectionem deducendis.
Fredericum Haaring, Cornelium Boutesteyn, Leyde, 1696.
Small 4to (200x155 mm), (10)-150-(14)-(2)-173-(19)-(2)-237-(11)-(4)-228-(10) pages and 2 plates. binding : Contemporary full sheep, spine gilt in six compartments. Binding rubbed, corners bumped. Foxings.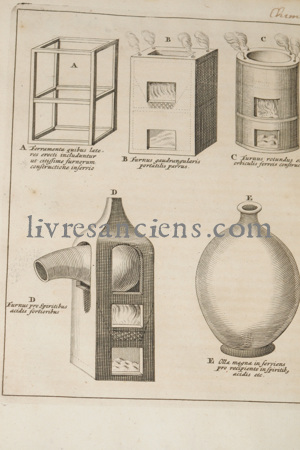 First collected edition.
Jacob Le Mort (1650-1718) is a Dutch chemist and pharmacist, defender of Boyle's atomic theory, he precedes Boerhaave at the chair of chemistry at the University of Leiden.
Rare edition of this compilation of works by Le Mort.
references: Neville [II, p.51: "The important first collected edition of the chemical and pharmaceutical writings of Le Mort. Very scarce"] Duveen [p.351: "All the tracts in this important early handbook for pharmacists have separate signatures and pagination"].
provenance: Handwritten ex libris from a drugstore (1722) on the title page.
Sold