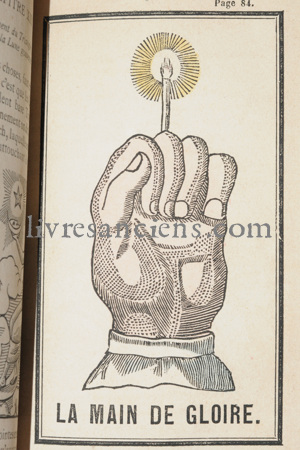 [GRIMOIRE]. Les Secrets merveilleux de la magie naturelle du Petit Albert, tiré de l'ouvrage latin intitulé : Alberti parvi Lucii, libellus de mirabilibus naturae arcanis et d'autres écrivains philosophes.
Lyon [Paris], Chez les Heritiers de Beringos Fratres [Jules Bonaventure], 1868.
12mo (156x89 mm), 180 pages and 6 colored plates. binding : Contemporary quarter calf, spine gilt in six compartments.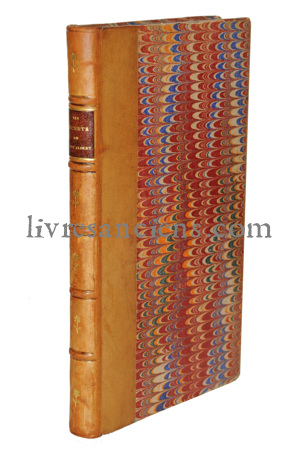 Certainly the prettiest edition of this apocryphal grimoire published in the 18th century and whose title was obviously chosen to capitalize on the success of Les
Admirable Secrets D'Albert Le Grand. It was a success because the Little Albert also experienced many reissues.
The Little Albert is more sought after by amateurs than the Grand Albert.
This mid-19th century edition begins with chapters on physiognomy and palmistry, before moving on to making talismans and then dealing with
natural magic, folk remedies and necromancy.
references: Caillet [I,139 : "Edition recherchée].
provenance: Handwritten ex libris from A. Souville.
Price : 500 €