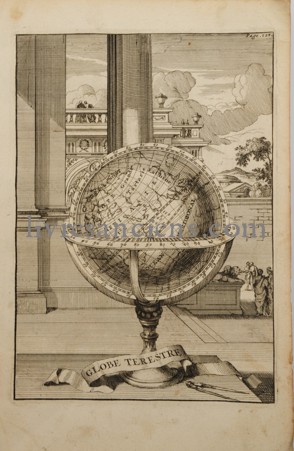 BION, Nicolas. L'usage des globes celestes et terrestres, et des sphères suivant les différens systèmes du monde précédé d'un traité de cosmographie.
Amsterdam, François Halma, 1700.
4to (224x164 mm), (8)-256-(2) pages and 15 plates. binding : Contemporary full calf. Copy in poor condition. Spin, caps and corner worn, joints split but sound. Soiled copy, specially on title page, plate 1, 9 and 15. Some poor tape repairs.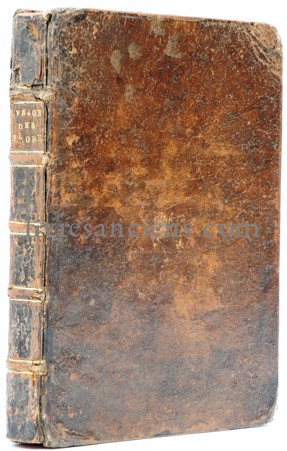 Bion had an instrumentation workshop in Paris.
He seems to have made globes, sundials, mathematical instruments, and mechanical machines with equal accuracy.
"L'usage des globes celeste" is considered the most educational books on astronomy of his time.
Dutch pirate edition of the first edition (Paris 1699). Polak announces14 plates but 15 are waitin, as we have in our copy, which is in poor condition, but well complete.
references: Polak [841].
Sold