[ACUPUNCTURE] CLOQUET, Traité de l'Acupuncture, 1826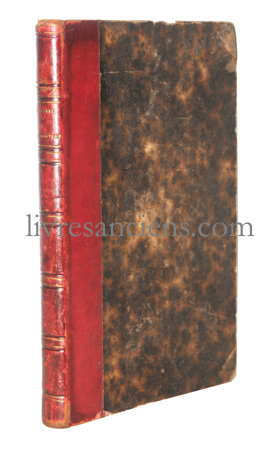 CLOQUET, Jules.
Traité de l'Acupuncture.
Paris, Béchet jeune, 1826.
8vo (203x125 mm), (4)-iii-279 pages (numbering mistake between booklet 12 and 13 without loss of text). binding : XIXth century quarter red calf, flat spine. Leather rubbed. Paper with foxings. Notes with pencil in margins and last fly leaves.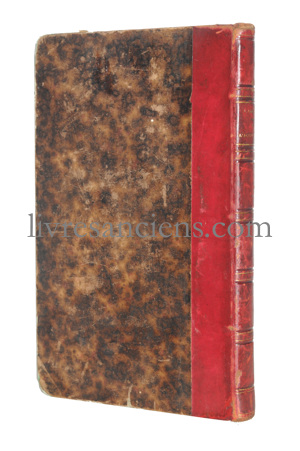 First edition.
Jules Germain Cloquet (1790-1883), well known for his work in anatomy, tried his hand at the practice of alternative medicine at the Saint Louis Hospital with hypnotism and acupuncture.
His treatise on acupuncture is the first French book seriously relating clinical cases from hospital practice.
Cloquet made more than 90 observations with the help of Dantu de Vannes.
references: Garrison-Morton [6829 : "As adjunct chief surgeon at the Hôpital St. Louis, Cloquet had an ample number of patients at his disposal, and he was able to test acupuncture on upwards of 300 cases with mostly beneficial results. Cloquet did not publish his researches; it was left to Cloquet's student Dantu, who had assisted him in his acupuncture trials, to present the results of Cloquet's investigations to the public.].
Price : 500 €