BAGLIVI, Giorgio. Opera omnia medico-practica et anatomica. 1704.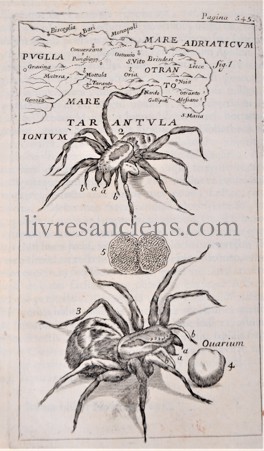 BAGLIVI, Giorgio.
Opera omnia medico-practica et anatomica.
Paris, Claude Rigaud, 1704.
4to (228x167 mm), frontispiece, (56)-692 pages and 1 plate. binding : Contemporary calf. Spine gilt in six compartment. Binding rubbed, caps and corners chipped. Small lack of leather at the spine. Minor foxing and waterstains. Lack the lower corner (without touching text) of pages 297 and 683.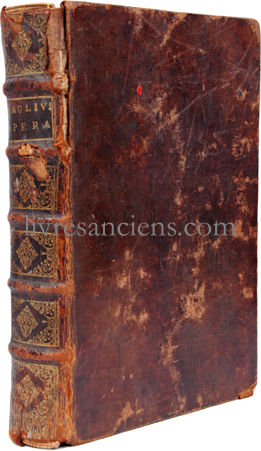 A complete copy, with the plate on the tarantulas and the portrait of the author.
references: Garrisson & Morton [68 : "Baglivi, Professor of Anatomy at Rome, had a short but brilliant career. He wrote Praxis medica and De fibra motrice, and originated the so-called "solidar" pathology; he also devoted much time to experimental physiology. Baglivi was a strong advocate of specialism."].
Price : 200 €