[BOURGUET], Traité des petrifications, 1742 60 planches de Fossiles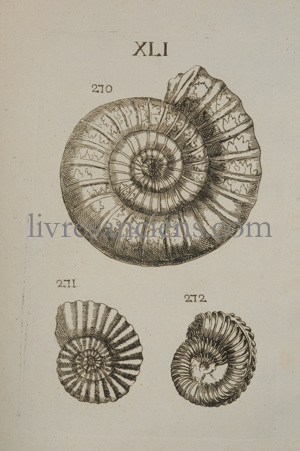 [BOURGUET, Louis].
Traité des pétrifications.
Paris, Briasson, 1742.
4to (245x185 mm), xvi-163-(1)-91-(1) pages and 60 folding plates. binding : Contemporary full sheep, spine with six compartments. Second joint restored. Paper with some foxings.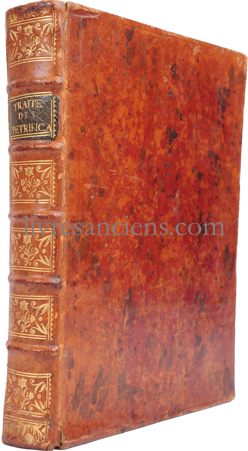 First edition.
One of the first books in paleontology.
The work is divided into two parts, the first in the form of letters addressed to Réaumur, Jallabert, Garcin, Mairan ... Bourguet wonders about the origin of what is then commonly called petrification. The animal or plant origin of these particular stones is not yet clearly established.

The second part for encyclopedia offers a classification of the different kinds of stones (to distinguish them from fossils), a directory of all the places where fossils are found, a bibliography on the subject, and the explanation of the 60 plates outside text grouping together several hundred fossils classified on their similarities.
references: Barbier [III, 18230].
Price : 1800 €