CHOMEL, Abrégé de l'Histoire des plantes, 1737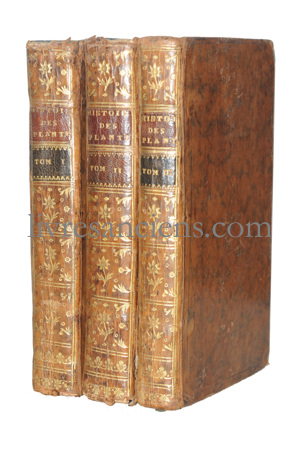 CHOMEL, Pierre Jean Baptiste.
Abrégé de l'Histoire des plantes usuelles dans lequel on donne leurs noms differens, tant François que Latins.
Paris, Jacques Clousier, 1737-1739.
Three 12mo (165x95 mm), xlviii-(36)-350 pages / (10)-[347-830]-(10) pages / (18)-214-(4)-116-(4) pages (title page in double on volume II). binding : Contemporary full calf, flat spine. Caps worn. Paper with some foxings and stains.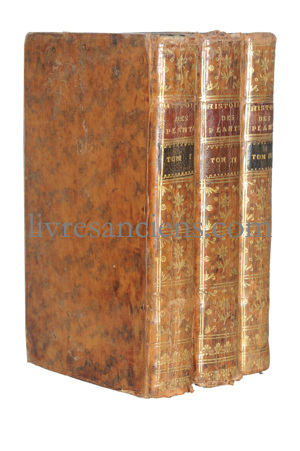 Although a botanist, Chomel gives here a work that looks more like a pharmacopoeia than a treatise on botany. For each plant approached he offers us "the way to use it, the dose & the main pharmacy compositions, in which they are used"

The third volume consists of the "Supplement", the "Catalogus plantarum officinalium" and the catalog of the bookseller Clouzier.
Price : 300 €