ESTIENNE, Epigrammata Graeca selecta ex Anthologia, 1570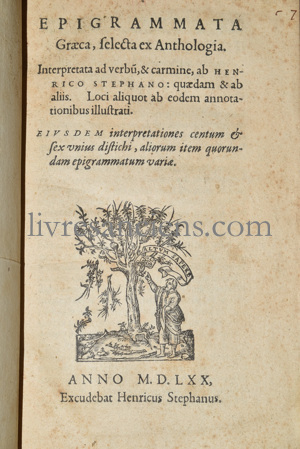 ESTIENNE, Henri.
Epigrammata Graeca selecta ex Anthologia.
[Genève], Henri Estienne, 1570.
8vo (165x100 mm), (8)-311 pages. binding : 18th century full calf, gilt spine in six compartments with arms.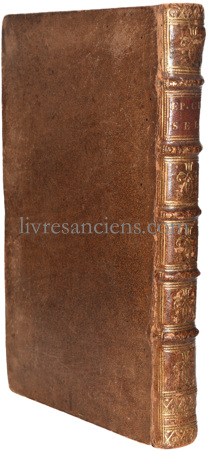 Printed by Henri Estienne, this collection is composed of the anthology formed of 260 Greek epigrams already published by him in 1566 but here enriched by his own translations into Latin prose, as well as by original translations in verse by himself and by Paulus Melissus.
This publication caused the imprisonment of Henri Estienne, who had not previously requested permission to publish from the Council of Geneva.
references: Renouard, Annales de l'imprimerie des Estienne, 1843 [p. 134].
Price : 600 €