LA FONTAINE, Fables choisies, 1700 Gravures de Cause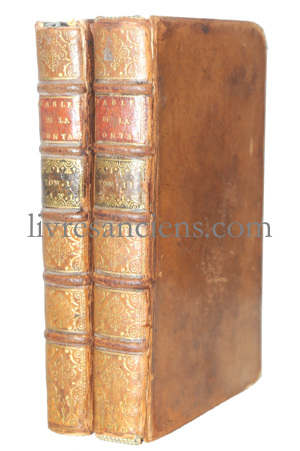 LA FONTAINE, Jean de.
Fables choisies.
La Haye, Henry Van Bulderen, 1700.
Five parts in two small 8vo (158x100 mm), frontispiece-(38)-[1-116]-(1bl.)-[117-123]-(5)-[141-268]-(2) pages / 117-(5)-[119-233]-(7)-[241-346]-(2) pages (complete copy). binding : Contemporary full calf, spine with six compartments. Caps worn, corners bumped (one cropped on volume I). Joins splitted.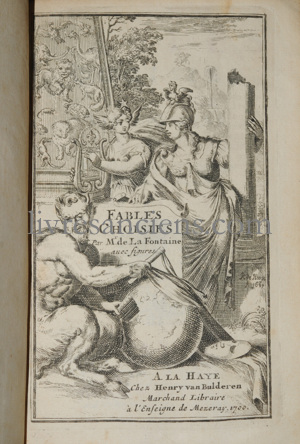 Reprint by Van Bulderen of the counterfeit edition given by Van Dunewalt on the Thierry Barbin edition.
The engravings that dot the book are taken from Chauveau and engraved by Henri Cause.
There are thus more than 230 half-page vignettes which illustrate these chosen fables.
references: Rochambeau [43].
Price : 750 €