GREGOIRE, Syntaxeon Artis Mirabilis, 1576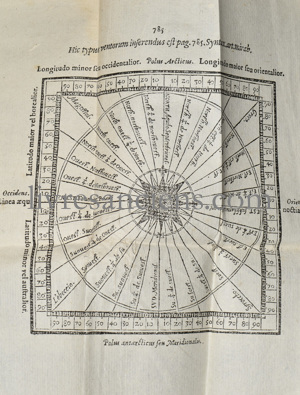 GREGOIRE, Pierre ( Petrus Gregorius Tholosanus).
Syntaxeon Artis Mirabilis alter tomus.
Lyon, Antoine Gryphe, 1576.
16mo (120x85 mm), 1055-(127) pages including 8 folding plates. Complete (some pages mispladed). binding : Contemporary full vellum, flat spine.
A veritable encyclopedia of science, the Marvelous Arts of Grégoire de Toulouse devote chapters, among other things, to cosmology, music, magic or medicine alongside astrology and mathematics.
Edition not listed by Baudrier.
references: Baudrier [VIII, 349 : ed. 1566] Bibliothèque françoise d'Antoine Du Verdier [III, 283: ed.1566].
Price : 900 €