LINNE, Species plantarum, 1764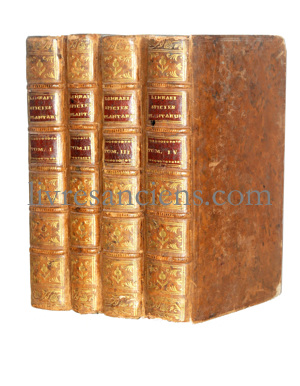 LINNE, Charles.
Caroli Linnae species plantarum.
Vienne, Joannis Thomae de Trattner, 1764.
Two parts in four volumes 8vo (196x122 mm), (14)-496 pages / [497-784] pages / (2)-[785-1200] pages / [1201-1682]-(66) pages. binding : Contemporary full sheep, spine with six compartments. Leather rubbed.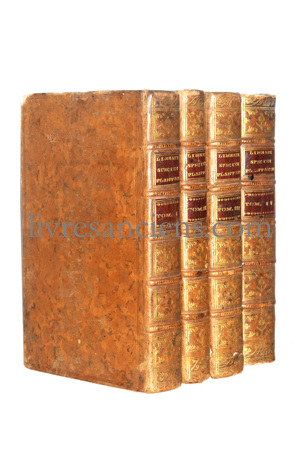 Third edition.
Book in which Linnaeus applies his system of classification of plants according to their flowers, it is thus more than 8000 plants that he renames according to his binomial principle.
references: Stafleu [4826 :"This is a straightforward reprint of the second edition except for the insertion of the errata in the main text. This edition was published by J. T. von Trattner, but probably edited by N.J. Jacquin who brought about a few minor changes."].
Price : 500 €