MALGAIGNE, Leçons cliniques sur les hernies, 1841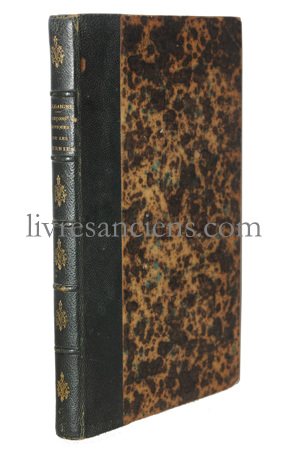 MALGAIGNE, Joseph François.
Leçons cliniques sur les hernies.
Paris, Germer Baillière, 1841.
8vo (213x132 mm), viii-238-(2) pages. binding : Contemporary quarter chagreen, gilt-decorated spine in six compartments. Fresh copy.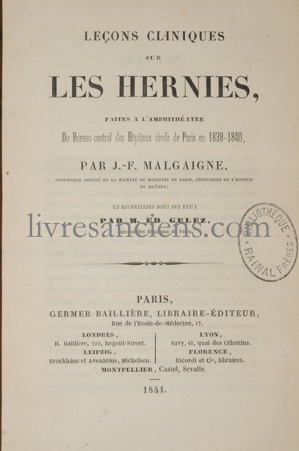 First edition.
Collection of Malgaigne lessons on hernias by one of his students (Edouard Gelez), including the description of what will be called the Malgaigne Line, a diagnostic means of distinguishing inguinal and crural hernias always used during auscultation.
provenance: Stamp from Rainal brothers, famous french surgeons.
Price : 300 €