MALON, Essais sur neuf maladies, 1770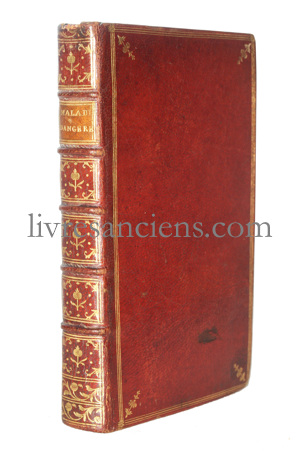 MALON, M. De.
Essais sur neuf maladies également dangereuses; L'Apoplexie, la Paralysie, l'Asthme, la Pulmonie, le Catharre, le Rhumatisme, la Vérole, la Goutte & la Pierre, Avec un préservatif assuré des maladies Vénériennes.
Paris, Boudet, 1770.
12mo (162x95 mm), 376-(4) pages and portraict in frontispiece. binding : Contemporary full morocco, spine with six compartments. Covers gilden. All edges gilden. Marbled pages with repeated golden motifs. Few foxings. Headcap slightly worn.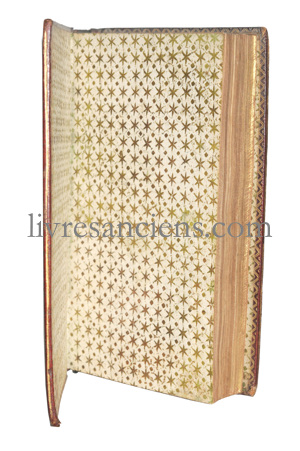 First edition.
If the portrait of the author on the frontispiece is captioned "the curator of human blood" it is because Malon published a few years earlier the first treatise against bloodletting as a universal remedy.
In this book it is therefore other types of treatment that he proposes to treat some common ailments.
Price : 380 €