NEWTON, La Méthode des Fluxions, 1740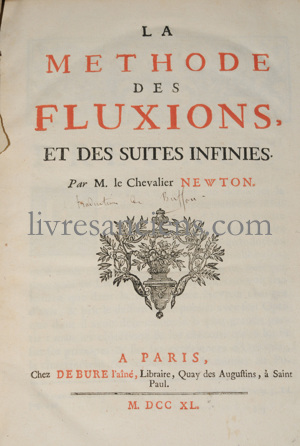 NEWTON, Isaac.
La Méthode des fluxions et des suites infinies.
Paris, De Bure l'ainé, 1740.
4to (255x190 mm), xxx-148-(4) pages (errata leave bound at the end). binding : Contemporary full sheep, spine with six compartments. Leather rubbed. Caps worn. The last free endpaper is missing.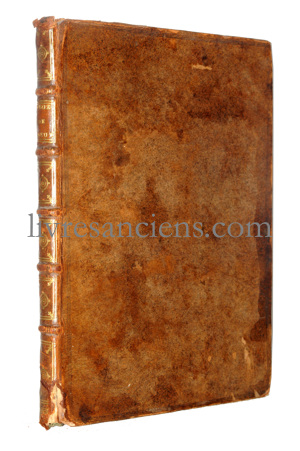 First french edition.
Buffon's translation of Method of Fluxions and Infinite Series published a few years earlier. It is one of the last treatises on which Newton worked to explain the method of calculation used in his Principia. The fluxion method is the Newtonian solution of differential calculus problems. It is the counterpart of the method of infinitely small developed by Leibniz.
The fluxion method places Newton among the fathers of infinitesimal calculus.
references: Grey [69].
provenance: Signed by Chevalier de Dezerseul on first page of text.
Price : 2500 €