PELLIER DE QUENGSY, Recueil de mémoires et d'observations, 1783 Cataracte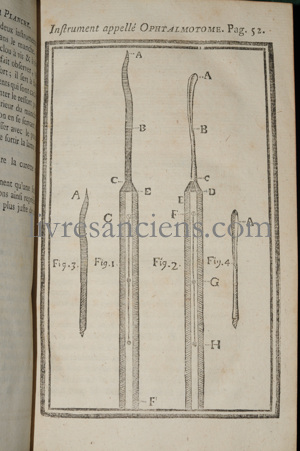 PELLIER DE QUENGSY, Guillaume.
Recueil de mémoires et d'observations, tant sur les maladies qui attaquent l'oeil et les parties qui l'environnement, que sur les moyens de les guérir.
Montpellier, Jean Martel aîné, 1783.
8vo (185x115 mm), xv-(1)-549-(7) pages and 1 plate. binding : Contemporary full sheep, spine with six compartments. Binding rubbed, corners bumped. Headcap worn. Waterstain on second cover and tail margin in the end of the book.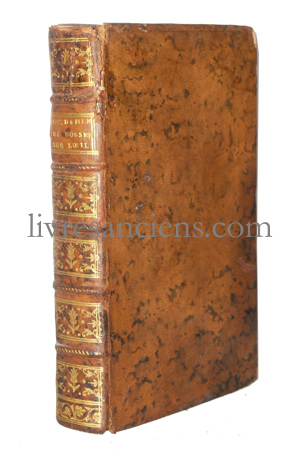 First edition.
Book in which Pellier de Quengsy returns in detail on the mode of operation of cataracts using his ophthalmotome instrument of his invention.

Copy numbered (n ° 502) and signed by the author.
Price : 300 €