PRIESTLEY, Histoire de l'électricité, 1771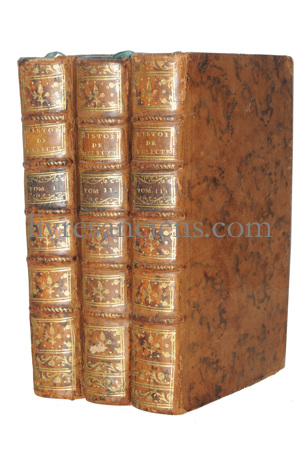 PRIESTLEY, Joseph.
Histoire de l'électricité.
Paris, Herissant le fils, 1771.
Three 12mo (166x97 mm), xlvi-(2)-432 pages / (4)-531-(1) pages and 1 folding plate (booklet E is missing) / (4)-474-(4) pages and 8 folding plates. binding : Contemporary full calf, spine with six compartments. Leather slightly rubbed, holes on corners. Little lack of leather on joint of volume II. Paper with strong foxings on some booklets.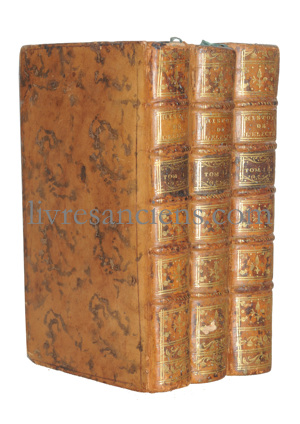 First french edition.
Very interesting inventory of knowledge about electricity through the history of its main discoveries. This science is in full swing at this time.
The French translation is given by Abbot Nollet, which explains the tone of the notes very opposed to Franklin's system.
references: Wheeler Gift [453b : "the foot-notes of the translator are numerous and anti-franklinian in substance"].
Price : 350 €