[Roi Stanislas Ier], La Voix libre du citoyen, 1749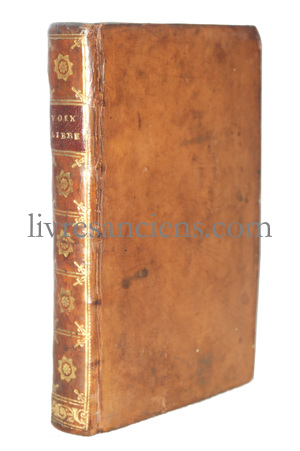 [LESZCZYNSKI, Stanislas].
La voix libre du citoyen ou observations sur le gouvernement de Pologne.
s.l., s.n., 1749.
Two parts in one 12mo (163x103 mm), (2)-xxxii-196-167 pages. binding : Contemporary full calf, flat spine. Binding a little rubbed, corners chipped. Light waterstain.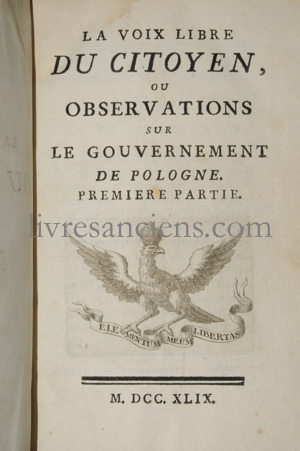 First french edition.
Translated from Polish by the pimple of Solignac.
In 1736, at the end of a war of succession which opposed French and Russian interests, Stanislas I, King of Poland, abdicated.
It is therefore as a free-speaking citizen that he writes his observations on the government of Poland.
Prince philosopher he writes in his preface:
"[our ancestors] established a fair balance between the power of Majesty, & the rights of liberty. They claimed that our Kings by the Majesty of their character, could contain liberty to prevent it from going as far as license, and that liberty, by the authority of our constitutions, could repress the ambition of our kings, if it ever led them to despotism. This salutary order no longer exists.".
Price : 350 €