TOUDOUZE, Gustave. La Vengeance des Peaux-de-Bique. 1896.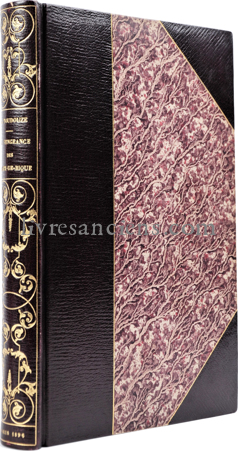 TOUDOUZE, Gustave.
La Vengeance des Peaux-de-Bique.
Paris, Hachette et Cie, 1896.
8vo (272x176 mm), frontispiece, (8)-313-(3) pages and the additional suite of 54 plates. binding : Contemporary half morocco, gilt flat spine, title in gilt, top edge gilt. Original wrappers bound in. Binding signed by R. Ruban.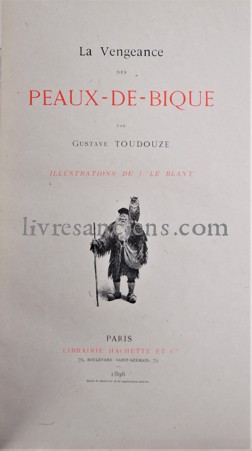 First edition.
100 luxury copies have been published on China paper.
Our copy is one of the first 50 copies (n°28), with all the engravings expected (n°28).

The illustrations of this book were realized by Julien Le Blant (1851-1936), who was a French painter specialized on the War in the Vendée, in France, at the end of the eighteenth century.

Fine copy.
provenance: Edm. Steinheil (ex-libris armorié).
Price : 400 €