VALSALVA, De Aure Humana tractatus, 1735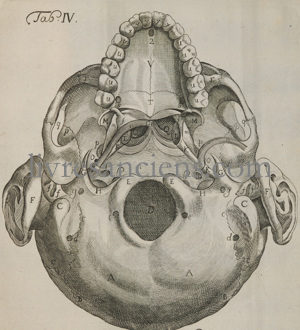 VALSALVA, Antonio Maria.
De Aure Humana tractatus.
Paris, Gisbertum Langerak, 1735.
4to (212x160 mm), (12)-143-(13) pages and 10 folding plates. binding : Contemporary full paper binding. Binding rubbed.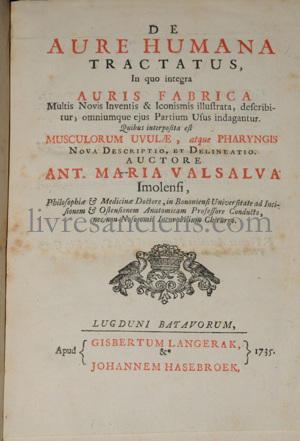 Valsalva is the first to compartmentalize the ear into "internal, middle and external".

He also describes in this treatise what will be called the "Valsalva Maneuver" which consists in balancing the pressures on both sides of the eardrum. Maneuver well known to those who practice scuba diving or often travel by plane.
references: Garrison-Morton [1546 (ed. 1704) : " He divided the ear into "external", "middle", and "internal"; his method of inflating the middle ear (Valsalva's maneuver) is stille practiced"] Norman [2125 (ed. 1704)].
Price : 500 €