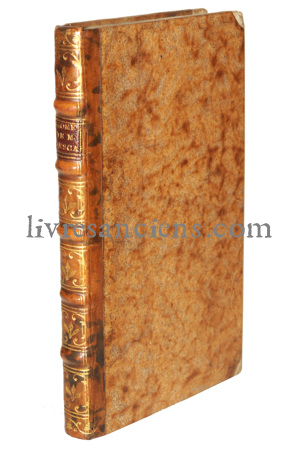 DESCARTES, René. Géométrie de M. Descartes.
Paris, Christophe David, 1705.
12mo (160x90 mm), (8)-163-(4) pages. binding : Later quarter calf (antic style), spine gilt in six compartments, title in gilt on lettering-piece. One gathering misbound and mobile.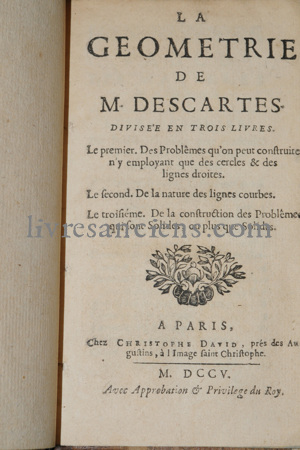 Seconde seperate french edition (first in 1664).
The geometry of Descartes first appeared in 1637 as an appendage of the famous "Discours de la méthode".

E.T. Bell says that geometry of Descartes, is one of the five or six great works of history of mathematics.

Seminal work of analytic geometry, geometry of Descartes contains 3 books.
The first two deal primarily with geometry, and the third involves the theory of algebraic equations, the rule of signs, and solving the equation of the fourth degree.
references: E.T. Bell, men of mathematics.
Sold