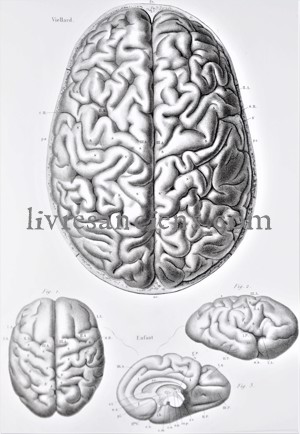 LEURET, François || GRATIOLET, Louis Pierre. Anatomie comparée du système nerveux.
Paris, J. B. Baillière et Fils, 1839-1857.
Large Folio (403x286 mm), (4)-60 pages and 32 plates. binding : Contemporary quarter green chagreen, double gilt fillet on covers, fleuron at corners, spine gilt in five compartments lettered in gilt, gilt edges. Binding slightly rubbed, upper cap chipped. Minor marginal foxing.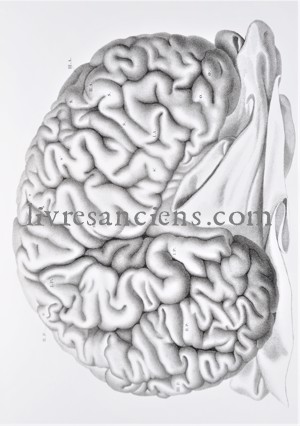 Scarce first edition. The Atlas only.
references: Garrison & Morton [1396.01: "The first comprehensive systematic investigation of the mammalian brain. Leuret wrote vol. 1 without Gratiolet, who later became his collaborator, publishing vol. 2 and the atlas after Leuret's death."], Heirs of Hippocrates [1573 : " This extensive treatise on comparative neuroanatomy is a summary of what was then known on the subject. It is here that Leuret erroneously names the precentral and postcentral cerebral convolutions after Luigi Rolando (1773-1831), the well-known Italian neuroanatomist whom Leuret believed had first discovered them in 1829"].
Sold