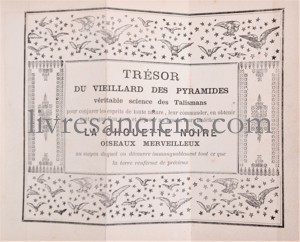 [GRIMOIRE]. Trésor du vieillard des pyramides, véritable science des talismans, pour conjurer les esprits de toute nature, leur commander etc... La Chouette noire, oiseau merveilleux.
Lille, Blocquel, [ca. 1870].
16mo (141x91 mm), folding frontispiece, folding title, 72 pages and 24 plates. binding : Contemporary quarter sheep, spine gilt in six compartments, title in gilt on lettering-piece, marbled endpapers.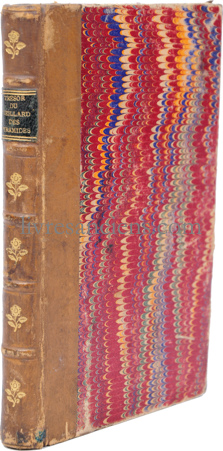 How to make rings and Talismans and how to use them to do magical things.
references: Dorbon [4941], Coumont [T31.1 et T.31.3].
Sold