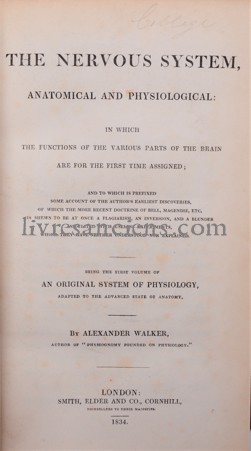 WALKER, Alexander. The nervous system, anatomical and physiological: in which the functions of the various parts of the brain are for the first time assigned.
London, Smith, Elder and Co, 1834.
8vo (205x124 mm), xvi-704 pages. binding : Modern quarter sheep, flat spine, title in gilt on lettering-piece. Some minor stainings.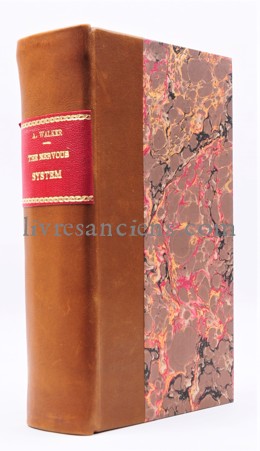 First edition.

Book on the anatomical and physiological study of the nervous system, and more particularly the brain, followed by an appendix on the works by Sir Charles Bell, Jean-Baptiste Bouillaud, Pierre Flourens, François Magendie and Bellingeri, and an attack and an accusation of plagiarism by Bell.
Price : 275 €