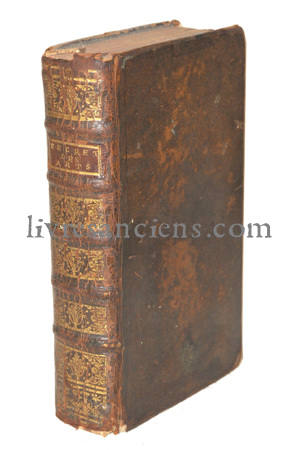 [SECRETS]. Secrets concernant les arts et métiers.
Paris, Claude Jombert, 1716.
12mo (165x95 mm), (52)-610-(2) pages. binding : Contemporary full calf, spine gilt in six compartments. Binding rubbed, head of spine worn, corners bumped. Minor staining. Som gatherings misaligned.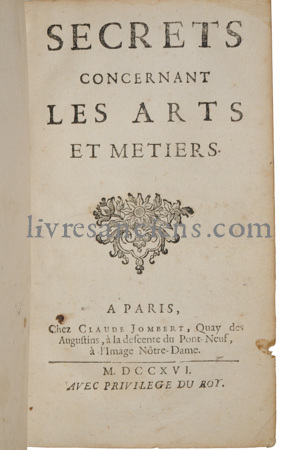 First edition.
This book contains many craft secrets for the decorative arts with the recipes of varnishes, ink, dyes useful to painters, engravers, jewelers, cabinetmakers, perfumers ... A real treasure for the restorers of objects of the eighteenth century.
references: Neville [II, p.452 (ed. 1755) : "A book of secrets of considerable interrest in the history of chemical technology"], Duveen [p. 541 : "Ferguson (Book of secrets, 3rd suppl, pp.414-5) deals at lenght with this scarce book"].
Price : 350 €