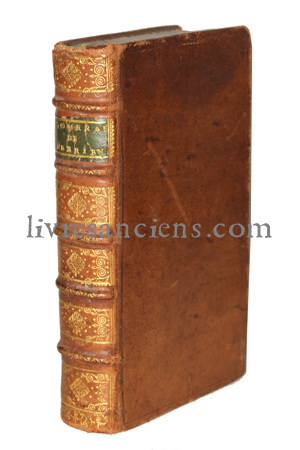 GOURRAIGNE, Hugues. Tractatus de febribus, juxta circulationis leges.
Montpellier, Jean Faure, 1730.
12mo (160x90 mm), (24)-xlvi-(2)-484-(2) pages. binding : Half sheep, spine in six compartments. Head cap worn, rubbed. Foxings at the beginning and the end of the book.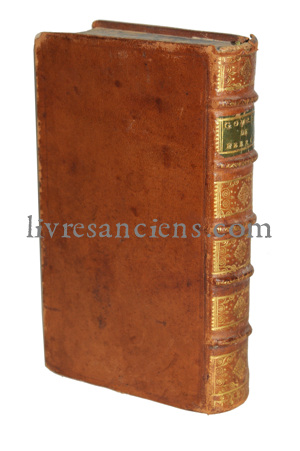 First edition.
Hugues Gourraigne (1689-1753) was professor at the Faculty of Medicine of Montpellier, follower of
principles of Fizes.
Ex dono of the author to Bouillet on the title page, probably Jean Bouillet (1690-1777) who studied medicine in Montpellier and practiced in Béziers. He is notably the author of a book on fevers, published in 1756.
references: Dezeimeris [IV, 608].
Price : 200 €